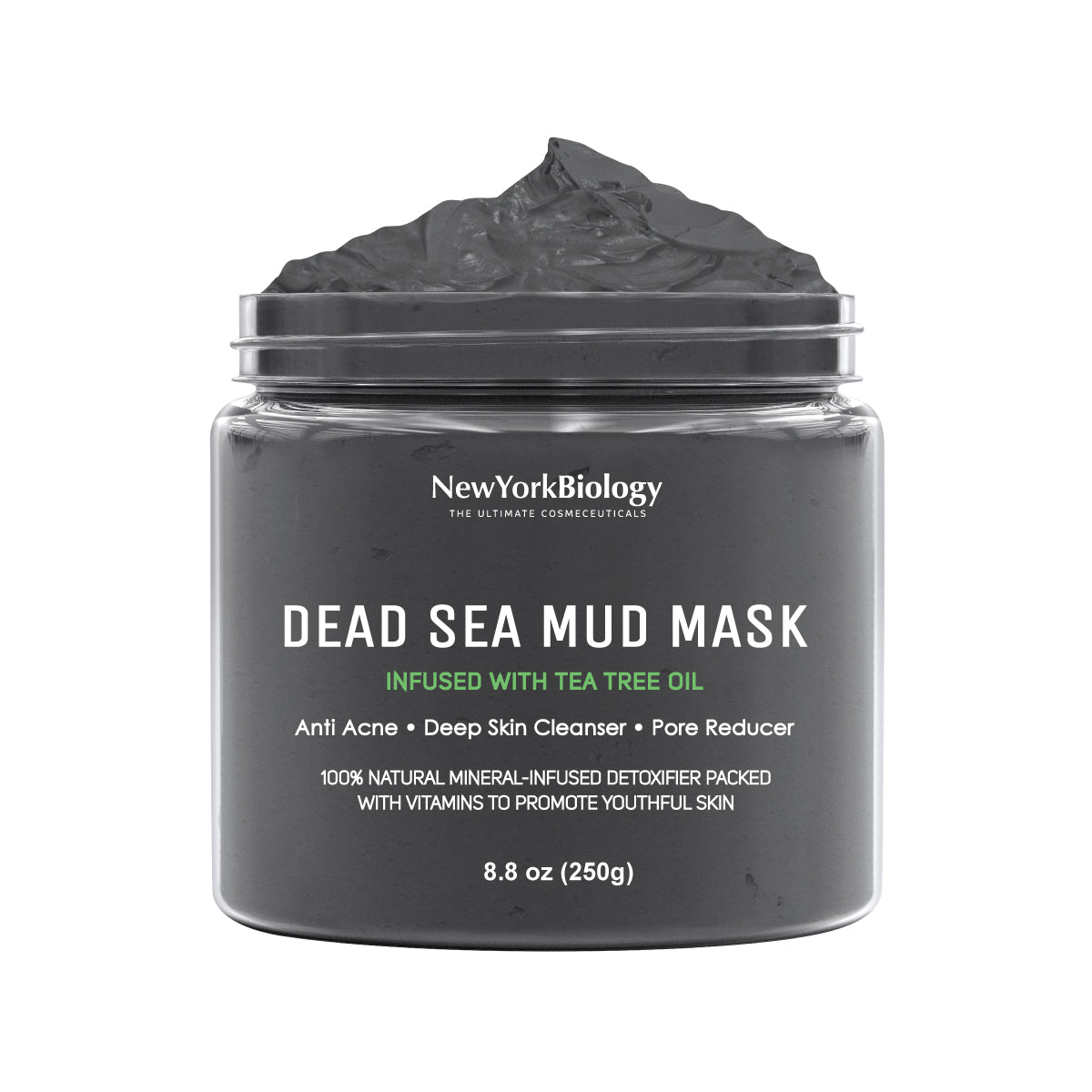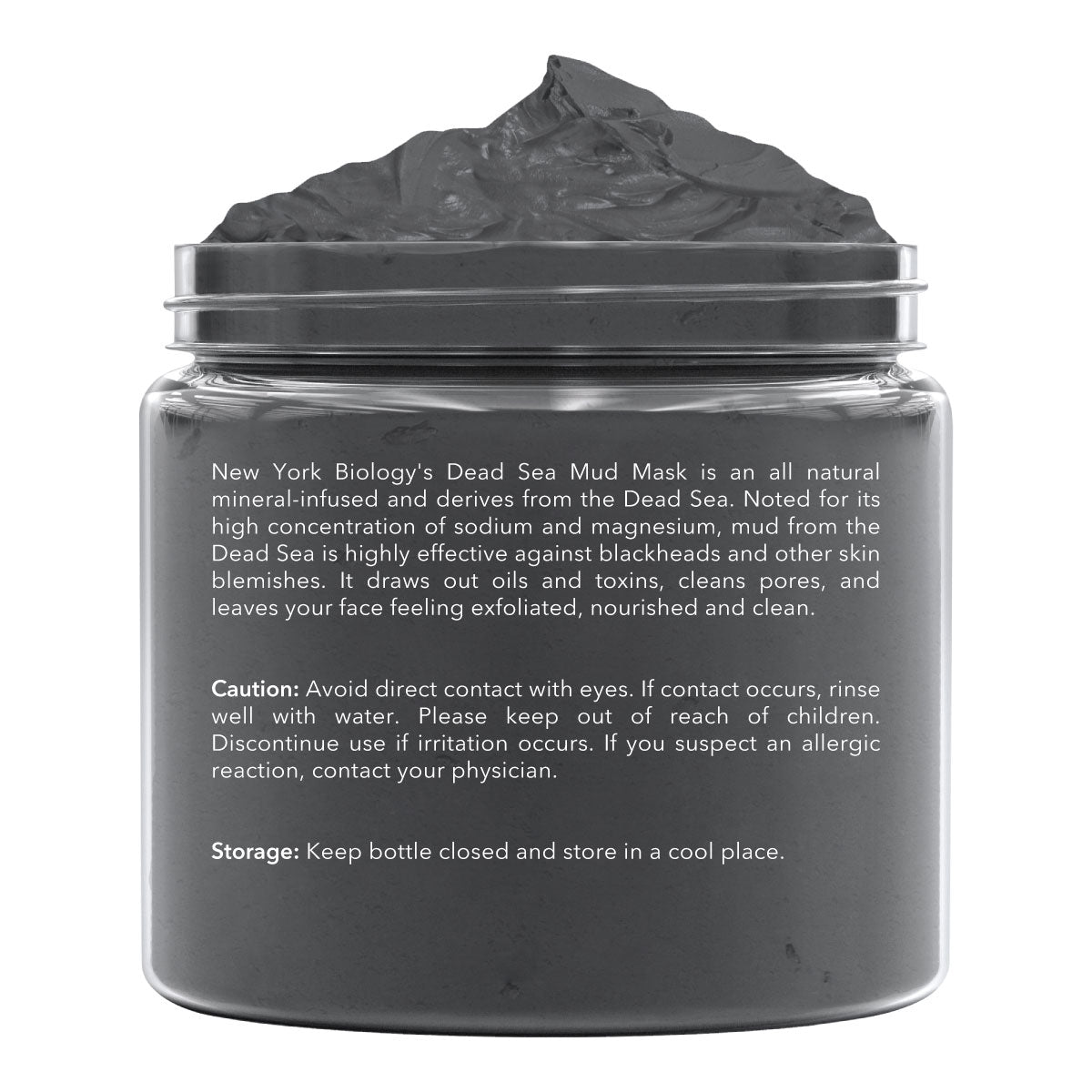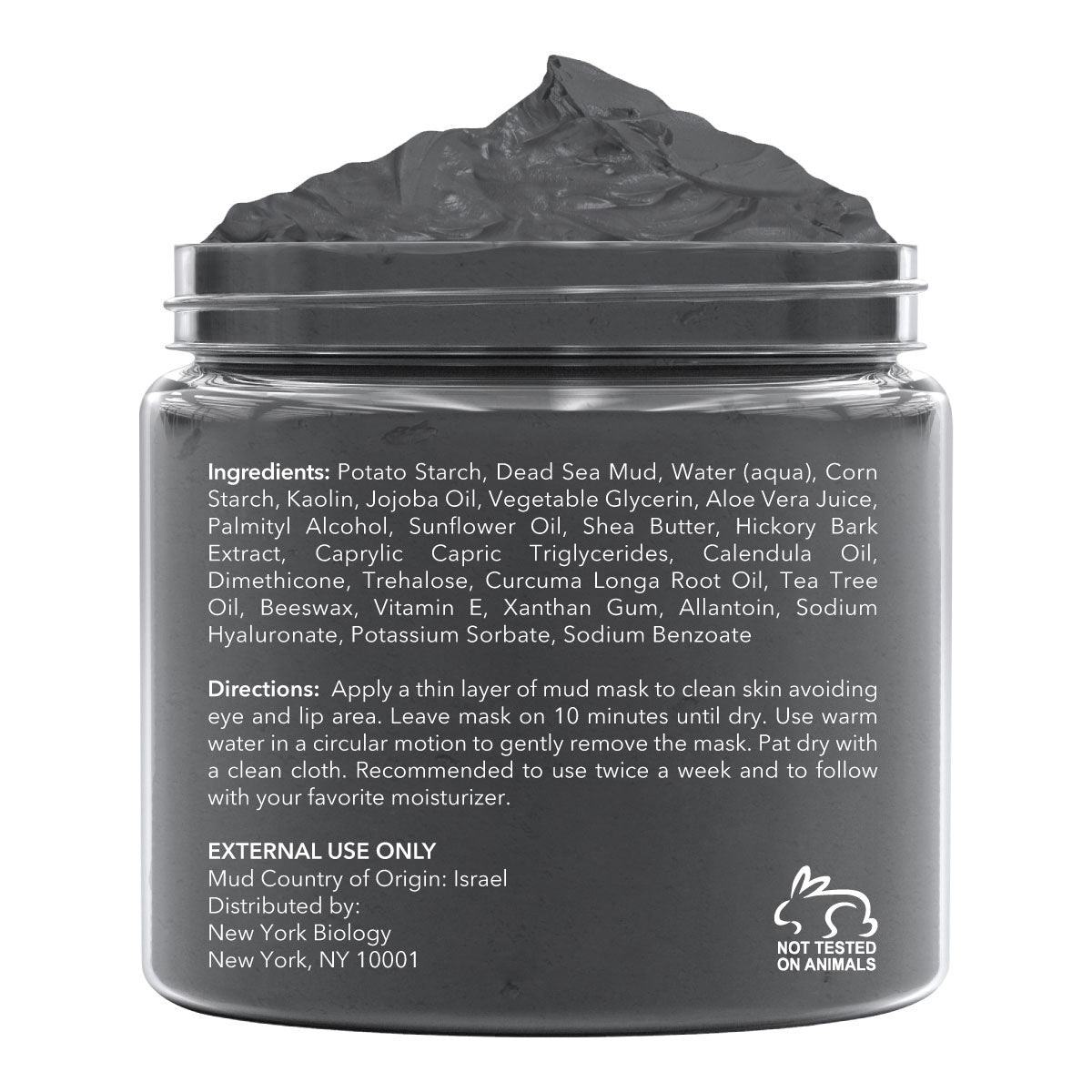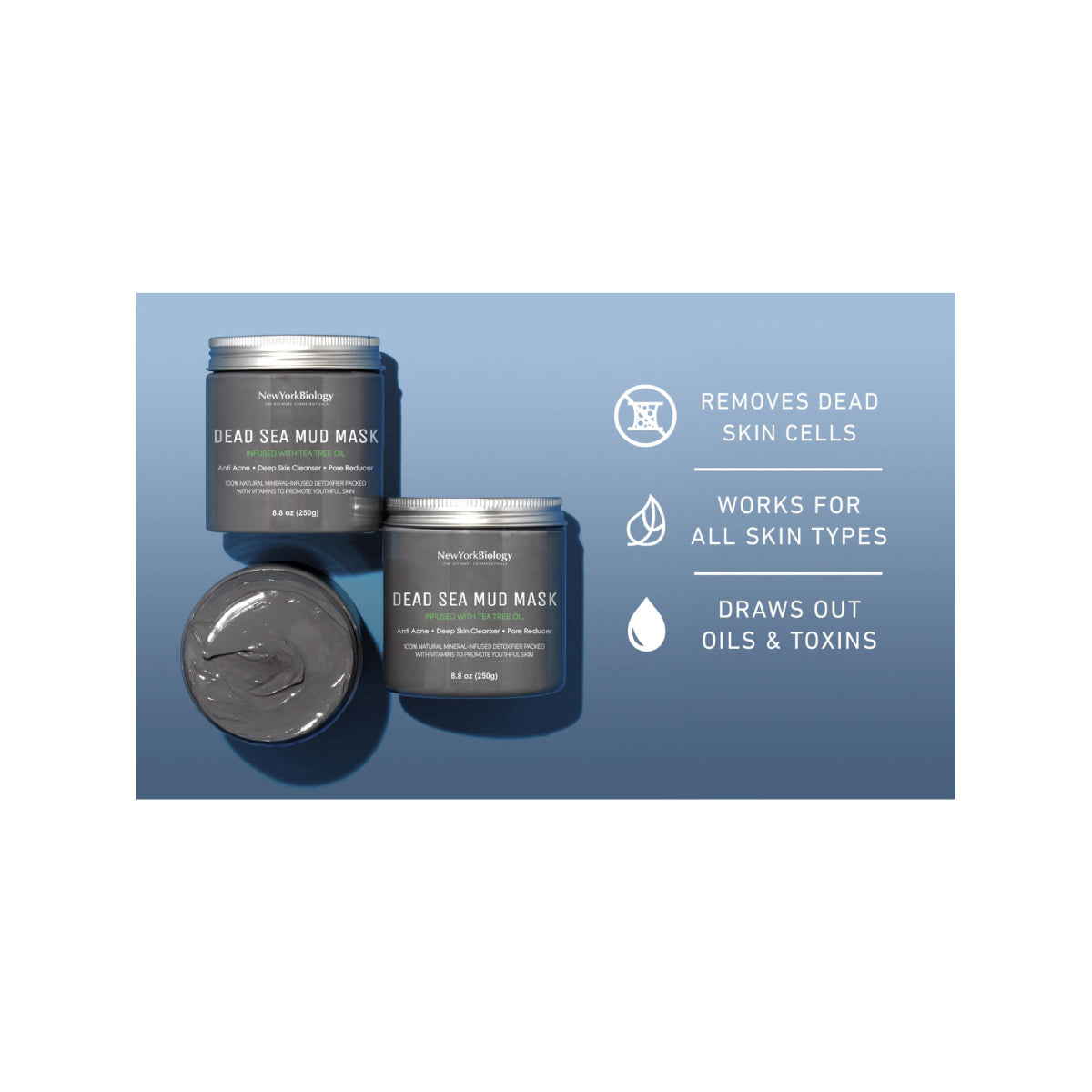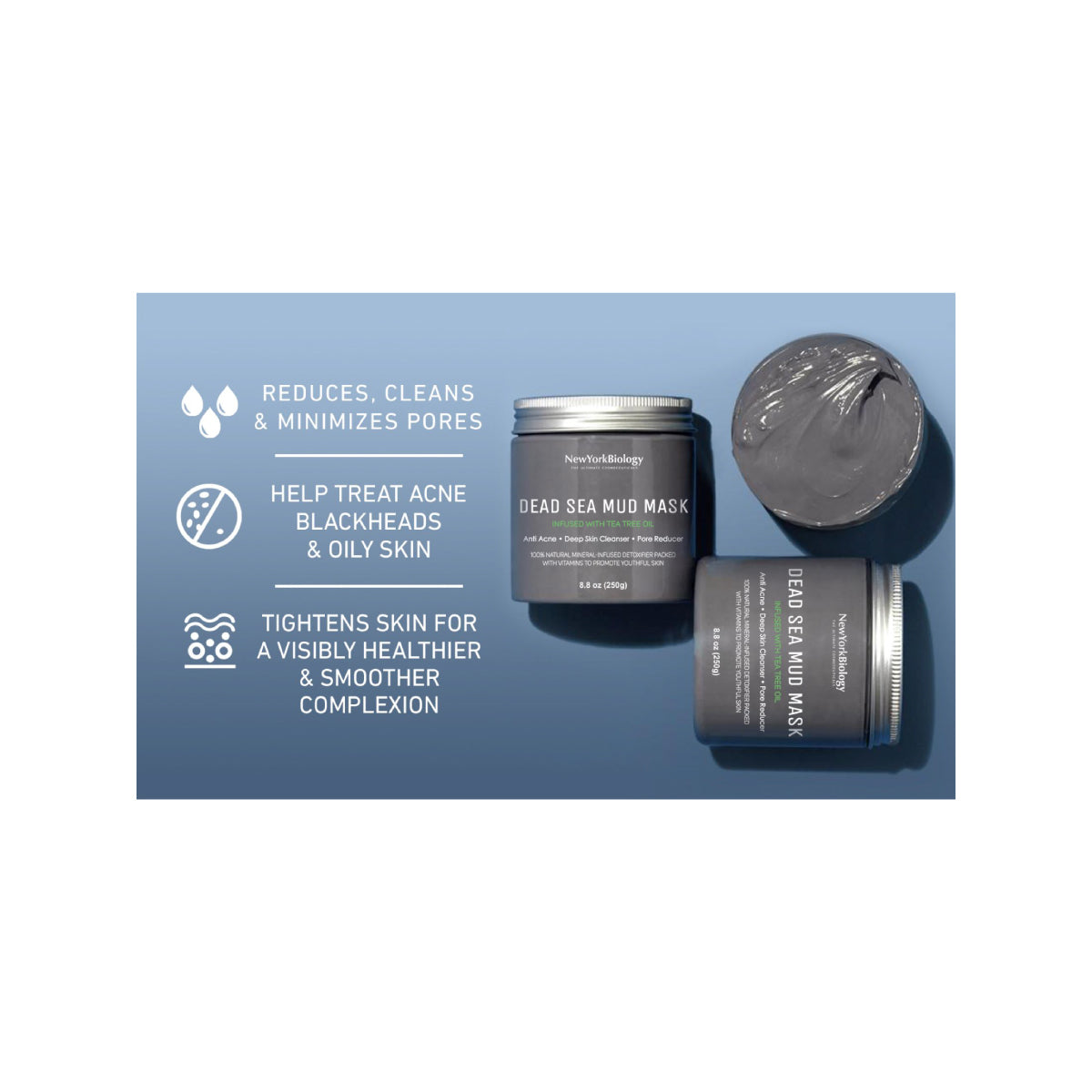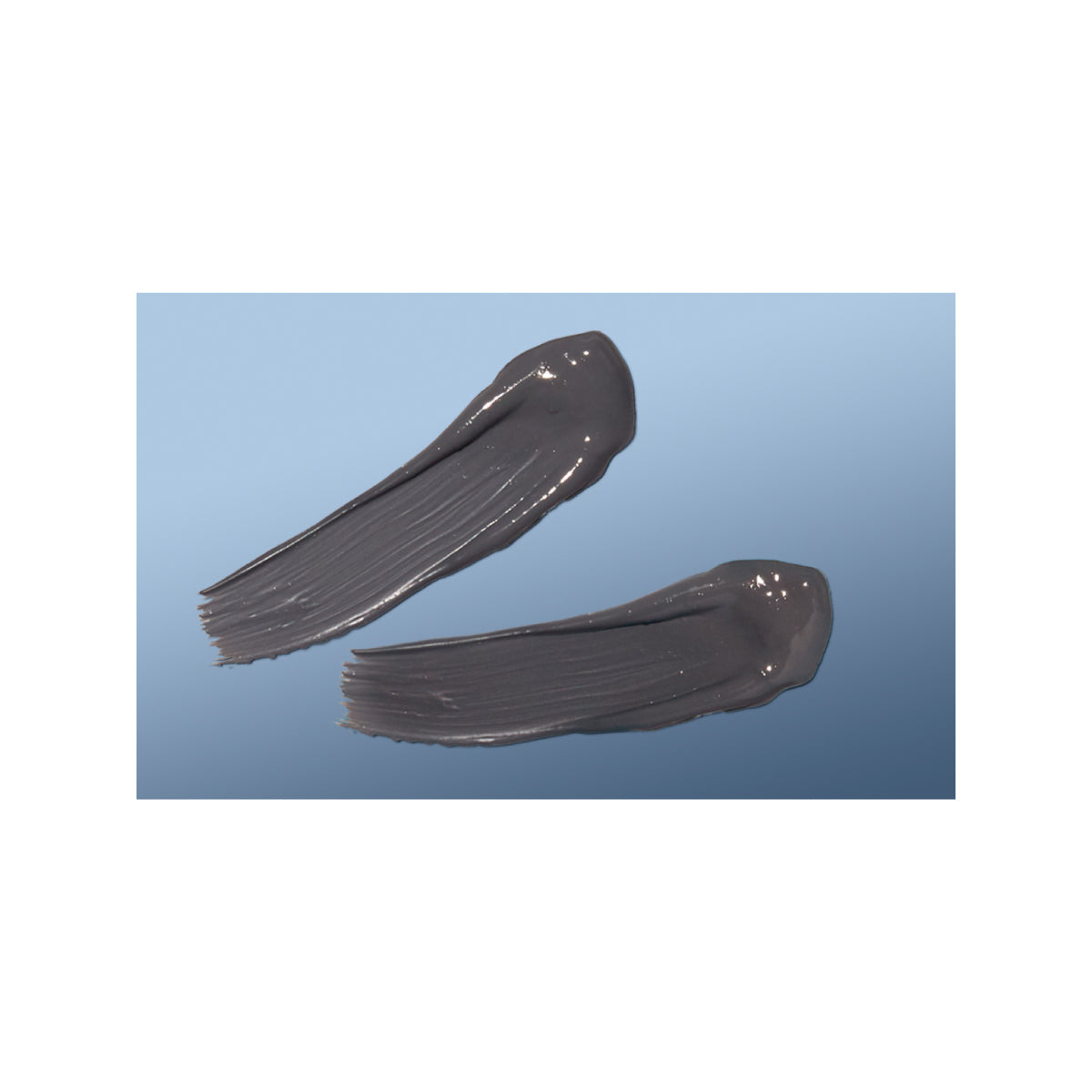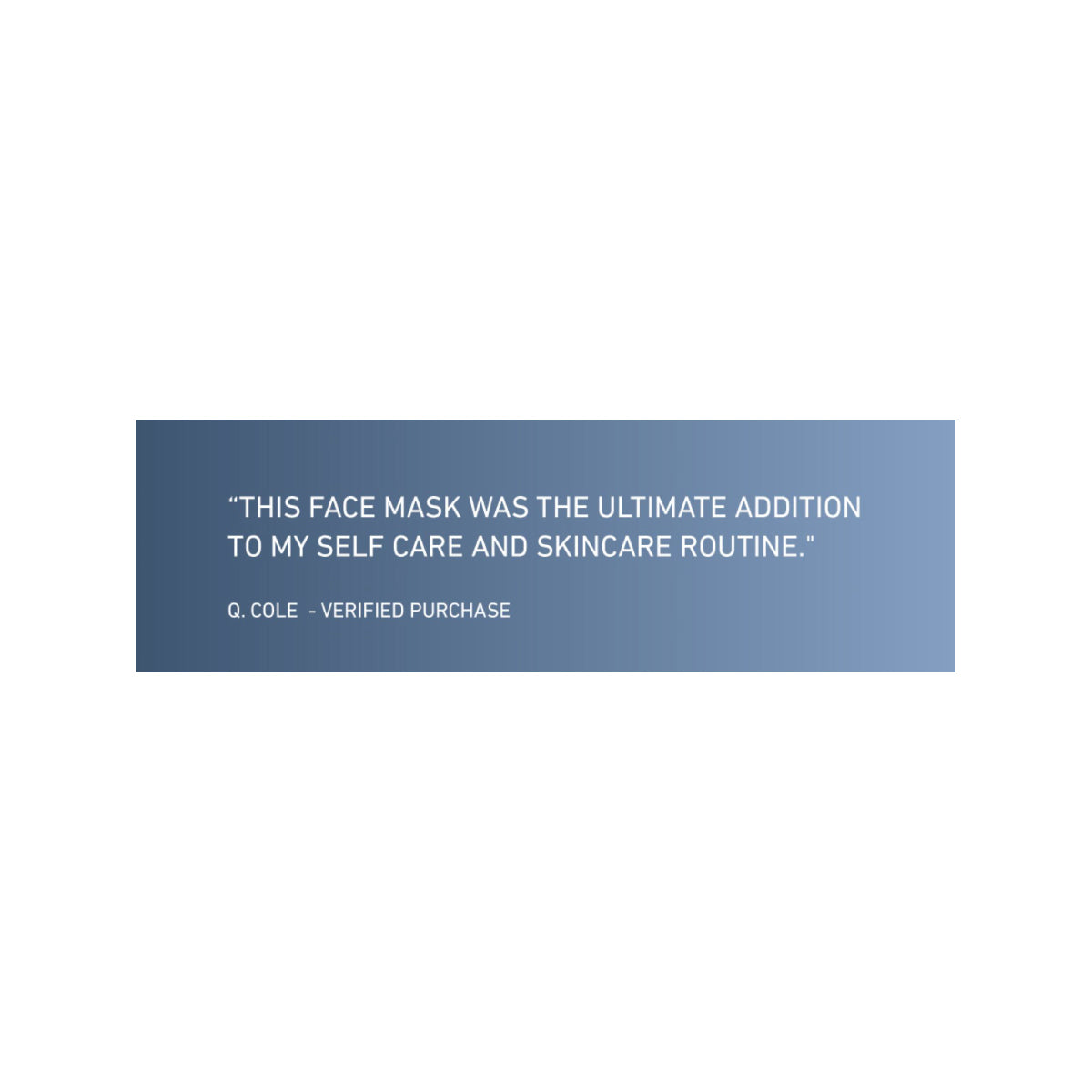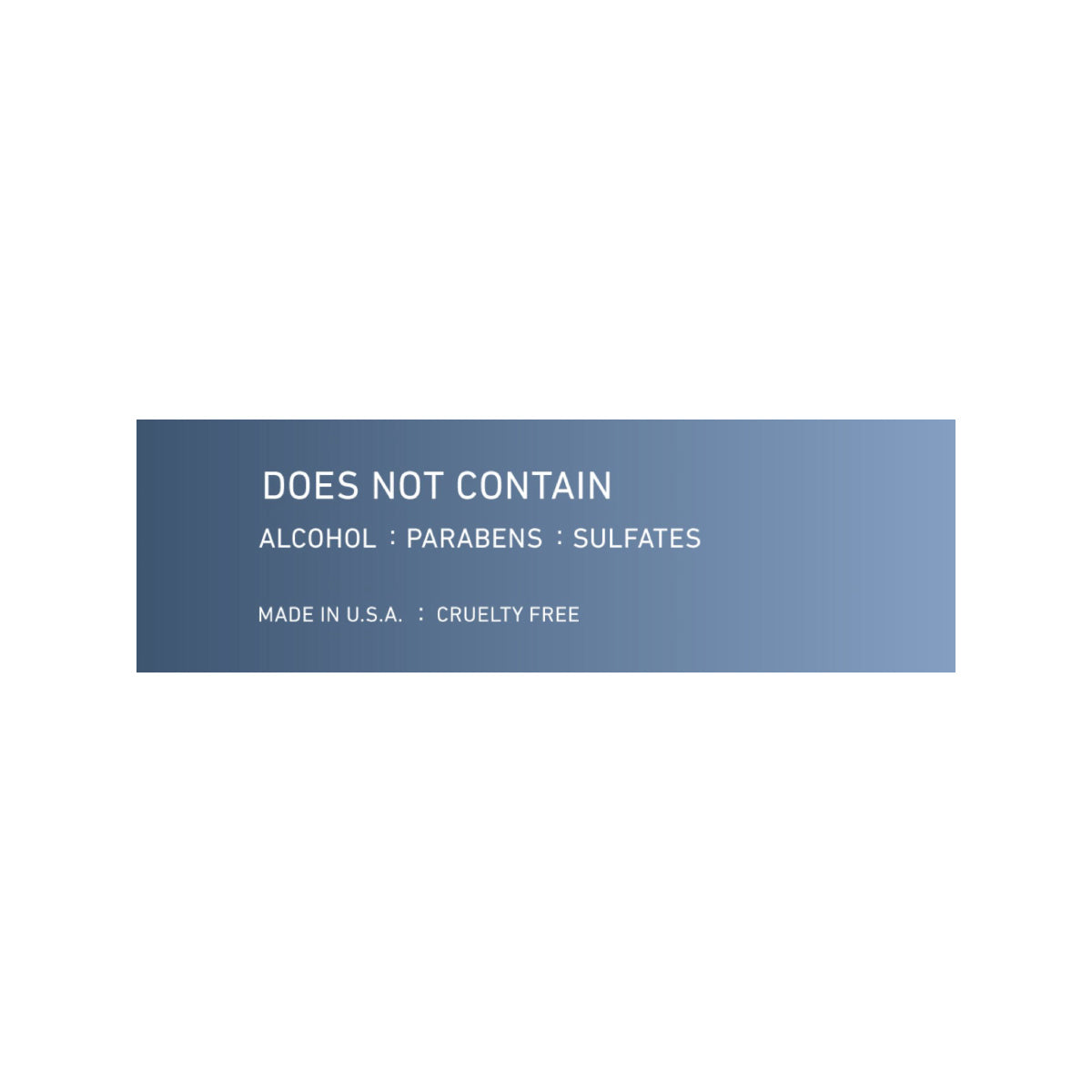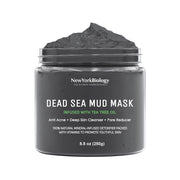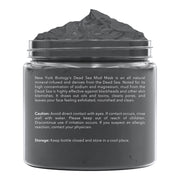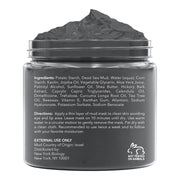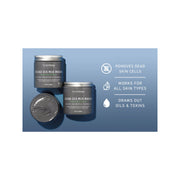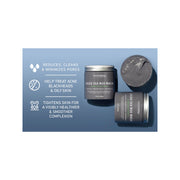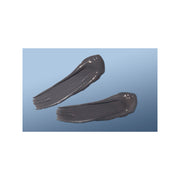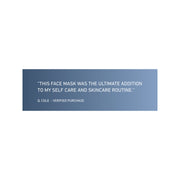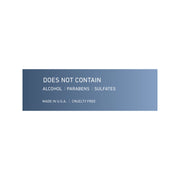 Dead Sea Mud Mask Infused with Tea Tree - 8.8 oz
Regular price
$0.00
Sale price
$15.00
Unit price
per
BEST HOLIDAY GIFT GUIDE: works for all skin types, including dry, normal, oily, combination, sensitive, and irritated. This daily acne treatment has been designed to be highly effective yet gentle enough for everyday use and is a great gift for the holidays 2021.
MINERAL-INFUSED Clarifying Mud Mask is based on an advanced formula composed of Dead Sea mineral mud, aloe vera, calendula oil, Vitamin E and Jojoba oil that gently purifies and cleans clogged pores.
PURE DEAD SEA MUD helps cleanse the skin and provide a soothing sensation. Rich in minerals, it aids skin renewal, creating a gentle exfoliation effect that removes excess oil, toxins, and dead skin cells for a softer feel and radiant glow.
REDUCES PORES & ABSORBS EXCESS OIL our Spa Quality Mud removes dead skin cells and toxins to reveal fresh, soft skin and is also known to stimulate blood circulation.
OUR DEAD SEA FACIAL MASK is made with high quality ingredients and is alcohol, parabens, sulfates free and Cruelty Free.
Secured Payments: Ensuring Safe Transactions & Peace of Mind.
Items ordered and paid for will ship after 1–3 business days, unless an Express Shipping Option is selected. We primarily ship through USPS, though other carriers may be used. After leaving our shipping facility, USPS typically delivers in 2–5 business days. You will receive an email notification from us that contains tracking information once your order has been shipped.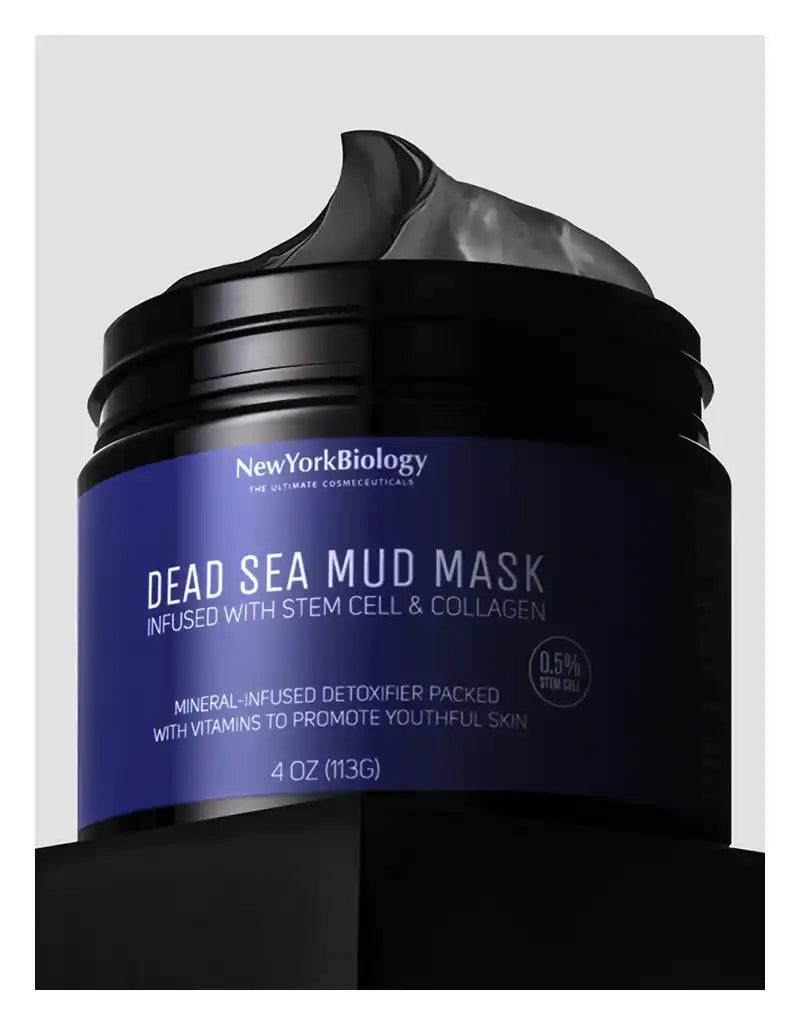 WHAT IT DOES:
Dead Sea mud, renowned for its detoxifying and purifying properties, is further enhanced by the addition of stem cells and collagen. Stem cells have the incredible ability to rejuvenate and repair damaged skin cells, promoting a more youthful and radiant complexion. Collagen, known for its firming and plumping effects, helps reduce the appearance of fine lines and wrinkles, giving you smoother and firmer skin.
Frequently asked questions
How often this mask should be used per week?

We recommend to use twice a week and to follow with your favorite moisturizer.
Is this good for removing blackheads?

Yes, and it helps to shrink your pores!
is it good for any skin type?

Yes it is, but it is idea for normal to oily skin types.
how long until you see results?

You should already notice a cleaner, brighter complexion after the first use, but you can start seeing results after 2-3 times.