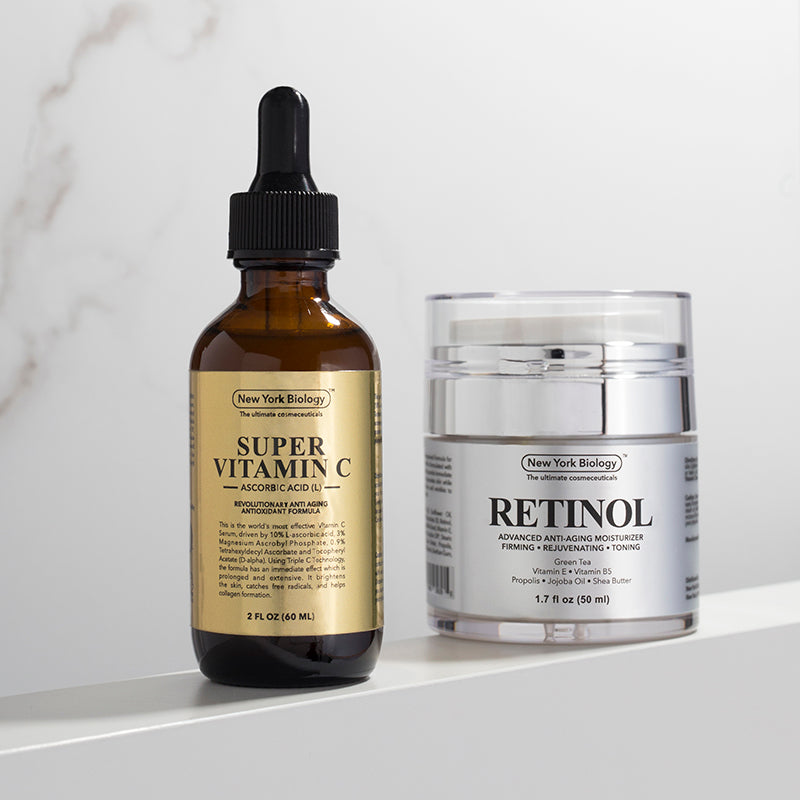 How To Keep Your Skincare Products Sanitary
By: Melanie Peres
Throughout the Coronavirus epidemic, many people are learning to clean and sanitize items they never thought to do so before. People have been cleaning door handles with alcohol wipes, purchasing ridiculous amounts of sanitizer, and washing themselves more frequently.
While many of us are figuring what the best cleaning methods are for certain items in the house, it is ultimately what we put on our bodies that we should take a look at first.
Many of the bottles and jars in our bathroom and makeup bags are unsanitary. Some are practical tubes that we can just squeeze product out, but are sometimes left with cream or gel we can't reach. Other moisturizers have deep jars that we need to dig our fingers into.
Now packaging has adapted to sanitary conventions.
Love a good packaging? Check out the Retinol moisturizer that pumps the recommended product through a white pump, but still acts as a jar to get the remaining product. Keeping the environment around you clean will bring better results to your skin and overall health. Once you pump the product, it can now be placed on the skin. The remaining cream is left untouched.
This moisturizer isn't just sanitary. This one has no parabens, no sulfates, and no alcohol that dries your skin out. It is anti-aging with Vitamin A. It has Jojoba oil that leaves your skin feeling wonderfully hydrated.
Among many other ingredients, such as shea butter, it will leave your skin feeling nourished and sanitary at the same time!